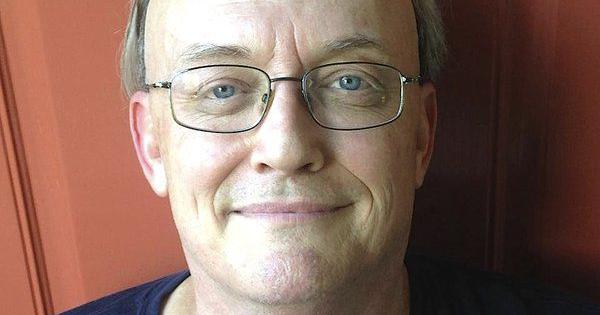 Pay attention to the calls "we need to fix your computer" | News
If someone wearing an official-looking uniform rings your doorbell unexpectedly, says they are from the service department of your local car dealership, and says they need your car keys to troubleshoot a newly discovered problem, would you do it? would you give them the keys to your car?
It might sound like overkill, but people do it all the time with their computers.
Think about this scenario: If someone called you on the phone, told you they were from "Microsoft Windows Technical Department" and said they needed to fix your computer remotely because it had been hacked, would you believe them? you ?
I hope not, because it's a scam. Someone contacts me at least once a week claiming to have received such a call and wondering if it was legitimate.
One of my recent jobs was helping someone who fell for the scam, gave the bad guys their credit card number, had money stolen from them, and made the bad guys have locked out of their own computer, losing everything there.
The calls look like this: Windows Technical Service "Central Server" has received error warnings from your computer, indicating that your computer is at risk of crashing or being hacked.
The tech support guy, who speaks with a great sense of urgency, then asks you to "test" your computer by pressing certain key combinations on your keyboard.
A confusing window called "Event Viewer" opens, filled with gibberish technical error messages, "proving" that your computer has been hacked.
He explains that the "central server" gave him your phone number, so he could call you and help you.
As the call progresses, you are forced to visit a certain website and install something that will allow remote control of your computer, so that "repairs" can be made.
You are also asked to provide a credit card number to pay for the services rendered. Victims of this scam end up losing between $50 and $500. They also risk losing everything on the computer.
A few years ago, the Federal Trade Commission began prosecuting scammers like this in court; Unfortunately, new scams crop up every day, so it's an ongoing crackdown that may never end.
"The FTC has been aggressive – and successful – in its pursuit of tech support scams," said FTC Chairman Jon Leibowitz, "and tech support scammers … have brought scareware to a whole another level of virtual chaos."
The FTC said the operations – mostly based in India – target English-speaking consumers in the United States, Canada, Australia, Ireland, New Zealand and the United Kingdom.
Most scammers use telemarketing boiler rooms to call consumers. Others attract consumers by placing advertisements with Google that appear when consumers search for their computer company's tech support phone number.
According to the FTC, after phoning consumers, telemarketers claim they are affiliated with legitimate companies, including Dell, Microsoft, McAfee, and Norton, and tell consumers they have detected malware that poses an imminent threat to their computers.
The FTC also claims that scammers try to avoid detection by consumers and law enforcement by using virtual offices that are nothing more than mail forwarding facilities and using hundreds of names of different websites and phone numbers.
Visit my website at davemoorecomputers.com and you will see a video of me titled "Scamming the Tech Support Scammers" which you might enjoy.
In the video, I call one of the scammers and walk them through a bit, demonstrating some of the tactics they use.
No one from Microsoft will ever call you out of the blue to offer to fix your computer. Enjoy the video, and warning emptor.
Dave Moore, CISSP, has been repairing computers in Oklahoma since 1984. Founder of the non-profit Internet Safety Group Ltd., he also teaches community training workshops on Internet safety. He can be reached at 919-9901 or internetsafetygroup.org.