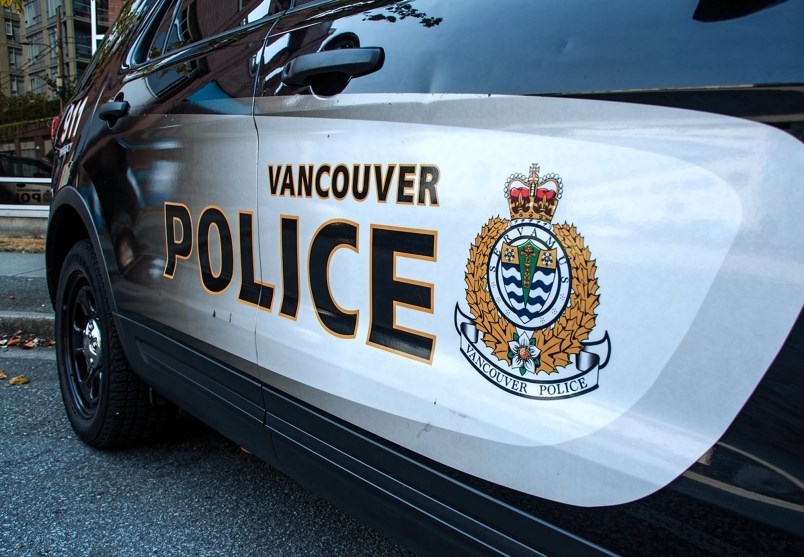 Pandemic triggers spike in cybercrime in Vancouver, BC
Technology is used as an "instrument of crime" to create child sexual exploitation material; online fraud victims lost $3.27 million in the first three months of 2022
Pandemic-triggered lockdowns have contributed to a rising trend in the use of technology as an "instrument of crime" to create child sexual exploitation material and commit cryptocurrency and money-related fraud. other online scams in Vancouver.
The Vancouver Police Department's Cybercrime Unit says it has seen an increase over the past two years in the global problem of possession and distribution of images and videos of children, and crimes where people have lost money through the internet.
A report presented to the Vancouver Police Board on Thursday provided statistics on crimes caught in the first three months of 2022 and 2021, and included a graph showing online fraud victims lost a total of 8.09 million dollars during this period.
The loss related to cryptocurrency alone was $3.42 million.
"Significant increase in child sexual abuse"
The number of cybercrime reports to the VPD from January to March in 2021 and 2022 amounted to 1,295 compared to 882 for the same three-month periods in 2020 and 2019.
Of the 1,295 cases, child sexual exploitation material investigations totaled 246; 142 cases were reported in 2020 and 2019.
"It is widely recognized in the child welfare community that the closures and stay-at-home orders necessitated by the pandemic have led to a significant increase in child sexual abuse as children were not leaving residences. and had reduced contact with the wider community, presenting offenders with increased opportunity to physically offend," the report states.
"Additionally, the same lockdowns meant that offenders working from home had more opportunities to engage in the online distribution of [child sexual abuse material]."
Heketara Project
The report did not include the number of charges in the cases, but referenced a 2019 investigation known as Project Heketara that involved a Vancouver suspect and victims around the world.
Police said the suspect, who was not named in the report, used encrypted cloud storage, which contained "some of the most gruesome [child sexual abuse material] never created.
Various categories of cybercrime "are increasingly posing threats to privacy, financial security, and organizational reputation," the report says, noting some common examples of Internet-related crimes:
• Manufacture, distribute, possess or access child pornography.
• Luring a child via a computer.
• Non‐consensual distribution of intimate images.
• Criminal harassment or "cyberbullying".
• Threats, extortion, fraud, impersonation, impersonation.
• Piracy and other intellectual property crimes.
Bitcoin
In 2018, the VPD warned the federal government via a report that digital currency such as Bitcoin would be used by organized crime to launder money unless more checks and balances were put in place to open accounts and monitor those who operate ATMs.
Metro Vancouver police saw a 350% increase from 2016 to 2017 in digital currency cases. At the time of the VPD's report, police were investigating 70 cases and said they could see over 800 cases generated by the end of 2018, resulting in a 300% increase from 2017.
Scams associated with digital currency include people posing as Canada Revenue Agency employees who primarily target new immigrants and senior citizens. They are told that they owe money and request that the money be deposited in a Bitcoin ATM at a set address.
In February 2011, the Vancouver Courier published an article about the VPD's efforts to capture online predators. At the time, this reporter created an online profile of a 13-year-old girl to demonstrate how quickly a discussion in a teen chat room turned into a request for sex in front of a predator.
Det. const. Kate Caprarie of the VPD's Internet Child Exploitation Unit said at the time:
"If your kid is on a teen website or teen forum, make sure you're there and watching, because inevitably it always turns to sex. The big deal now is the webcam and the desire to get kids on webcam to engage in some sort of webcam sex activity.
@Howellings