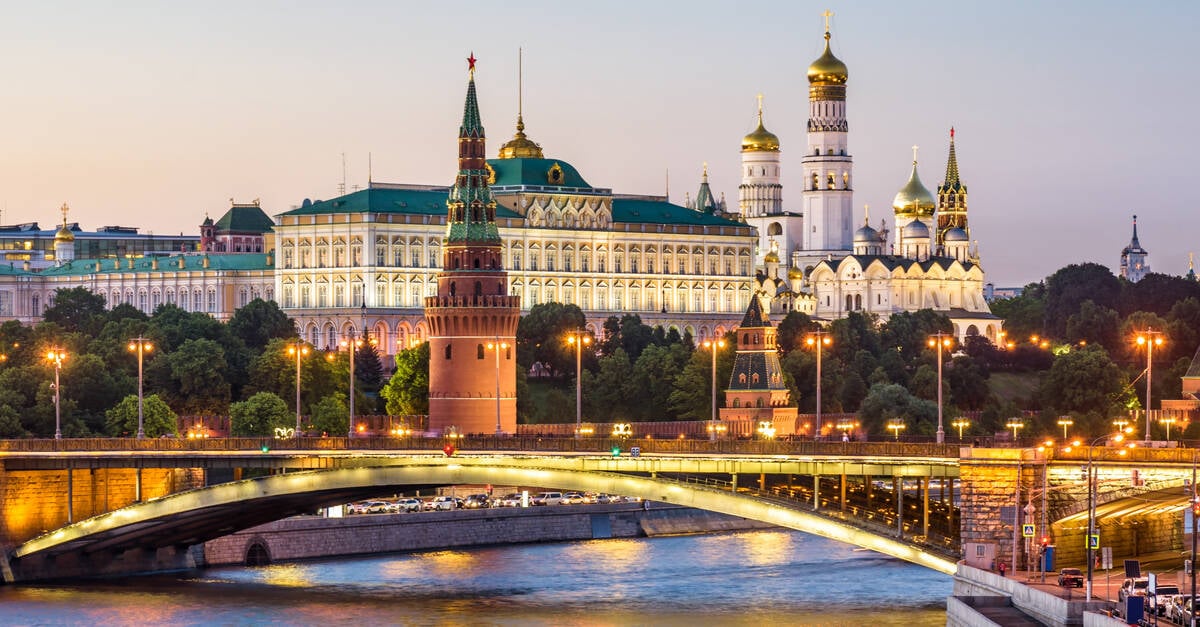 Oracle and SAP suspend operations in Russia amid invasion
Russia, which is struggling to cope with economic sanctions imposed in response to its invasion of Ukraine last week and stem the bleeding of businesses and talent, will exempt IT companies from taxes for three years and exempt specialized technicians from military service.
This retention effort is taking shape as major tech companies suspend Russian business operations. In response to the request of Ukrainian Deputy Prime Minister Mykhailo Fedorov demand to Oracle and SAP that companies cancel commitments in Russia, Oracle noted it has already suspended all operations in the Russian Federation.
SAP also answered the call.
"Like the rest of the world, we watch the war in Ukraine in horror and condemn the invasion in the strongest possible terms," ​​SAP SE CEO Christian Klein said in a blog post Wednesday. "An act as inhumane and unjustified as this is an attack on democracy and humanity. Its consequences affect us all.
"We are stopping activities in Russia in accordance with the sanctions and, in addition, suspending all sales of SAP services and products in Russia."
Amazon, Apple, Airbus, Boeing, Disney, Google, Ford and Nike, as well as financial services, entertainment and oil companies, among others, have limited the availability of their services and products in Russia. Spotify has closed its office in Russia indefinitely.
Chip giants AMD, Intel, TSMC and GlobalFoundries have suspended product shipments to Russia. Dell, HP and Lenovo have also stopped shipping products to the country. This comes after the United States imposed new sanctions on Russia for occupying Ukraine.
Fedorov also urged "all game development companies [to] temporarily block all Russian and Belarusian accounts," pressured the esports world to exclude Russian and Belarusian teams from international events, and said Sony and Microsoft should pull PlayStation and Xbox from Russia, respectively.
According to the Russian government news agency TASS, Russian Prime Minister Mikhail Mishustin said on Wednesday that all IT companies would be exempt from paying income tax and from inspection by regulatory authorities for three years.
In addition, IT companies in Russia will be able to take out loans for ongoing work and new projects at a rate of no more than 3%. Mishustin also reportedly said that tech workers will have the option of receiving a favorable mortgage and IT specialists will get a reprieve from military conscription – a requirement for up to 27 years – while they work for companies. Russian IT companies.
Maxim Mironov, Professor of Finance at IE Business School in Madrid, Spain, via various Social media channels said Russia was facing economic collapse as a result of the backlash from the invasion and was trying to avoid a talent shortage.
"Anyone who can leave the country will start leaving," he wrote, as algorithmically translated. "The government understands this, that's why they introduced a bunch of measures today to keep IT people. Only they won't work. Therefore, it is very likely that exit visas will soon be introduced for certain categories or completely… will shut down the campaign."
Wealthy Russians outside the country may not find much security, at least for their assets. The US Department of Justice announced on Wednesday the formation of Task Force KleptoCapture, an interagency effort to enforce the broad sanctions imposed on Russia.
"The Department of Justice will use all of its authorities to seize the assets of individuals and entities who violate these sanctions," Attorney General Merrick B. Garland said in a statement. "We will leave no stone unturned in our efforts to investigate, arrest and prosecute those whose criminal acts enable the Russian government to continue this unjust war. Let's be clear: if you violate our laws, we will hold you accountable.
Task ForceKleptoCapture will focus on the investigation and prosecution of new and future sanctions violations related to the invasion of Ukraine and Russian aggression and corruption. This includes attempts to circumvent restrictions in transactions with Russian financial companies and the use of cryptocurrency to evade sanctions or launder money. Federal authorities are explicitly considering using civil and criminal asset forfeiture laws to seize the assets of those who break the law. ®