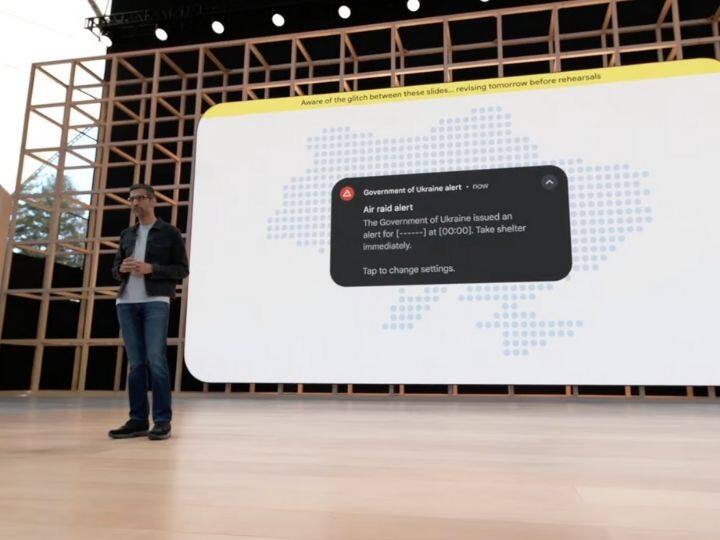 Multiple search near me, virtual cards for online payments and more – Check out the best listings
Google IO 2022 Updates: Google.Inc held its annual I/O 2022 developer event on Wednesday, where the tech conglomerate rolled out several new features to its platforms, promising to improve the consumer experience. During the event, Google made announcements regarding significant changes to both its hardware and software. The event which started at 10:30 p.m. IST will continue until Thursday. The online event is free for all and interested users can also register at io.google/2022.
Check out some key announcements made by Google during the first day of I/O 2022:
1. Google Translate now supports 24 new languages
In one of its key announcements, Google reveals its new monolingual advancements in Google Translate. The company unveiled that Google Translate now supports up to 24 new languages ​​that aren't typically heavily represented on most technology platforms.
Newly added languages ​​are Assamese, Aymara, Bambara, Dhivehi, Dogri, Ewe, Guarani, Ilocano, Konkani, Krio, Kurdish, Lingala, Luganda, Maithili, Meiteilon (Manipuri), Mizo, Oromo, Quechua, Peruvian, Sanskrit, Sepedi, Tigrinya Tsonga and Twi.
2. Google Maps gets new features
In his keynote speech, Google CEO Sundar Pichai revealed that Google Maps now reveals more buildings in India, parts of Africa, as well as other countries like Indonesia using more advanced technologies. recent and advanced. According to its announcement, the new 3D mapping technologies for the new Maps experience are called the "immersive view."
With this feature, users can navigate to selected cities and check weather forecasts, hear local traffic, and even check inside local cafes, all directly from Google Maps. Additionally, Google Cloud Stream will allow the feature to run on any smartphone.
3. Google Meet, Google Docs are getting better
Google Docs has been upgraded with a new feature that will allow the popular writing tool to automatically summarize entire documents. During his keynote, Pichai also revealed that the feature will also be available on other Google services.
Meanwhile, Google Meet will now have improved audio and video quality which will be powered by Project Starline. Pichai also said that Google Meet will now have studio-grade lighting effects that will help with darker settings when video conferencing.
4. Google Search Gets "Multisearch Near Me" Feature
Google search now switches to multi mode. The tech giant introduced the new feature for local search results, including segments such as clothing, home goods and restaurants near your area. The feature will be available later this year.
According to reports, Google combined data across multiple inputs to power features like Multisearch earlier this year.
5. With autofill feature, use virtual card for online payments
Later, Sundar Pichai also pointed out that Google is spending $10 billion on improving user safety online. Pichai said Google is working closely with players such as VISA and MasterCard to soon introduce virtual cards, a new feature that protects consumers' card details during online transactions.
When using autofill to complete payment details, virtual cards on Chrome and Android will replace your real card number with a separate virtual number. Your real number is kept private – keeping you safer and more secure.
6. Google Pixel 6A, Pixel Buds Pro
Google announced the Google Pixel 6A, the third device in the Pixel 6 series, during the developer conference on Thursday. The A-series smartphone bears some similarities to the more expensive vanilla Pixel 6. It also announced the Pixel Buds Pro, offering active noise cancellation powered by a new custom audio processor.