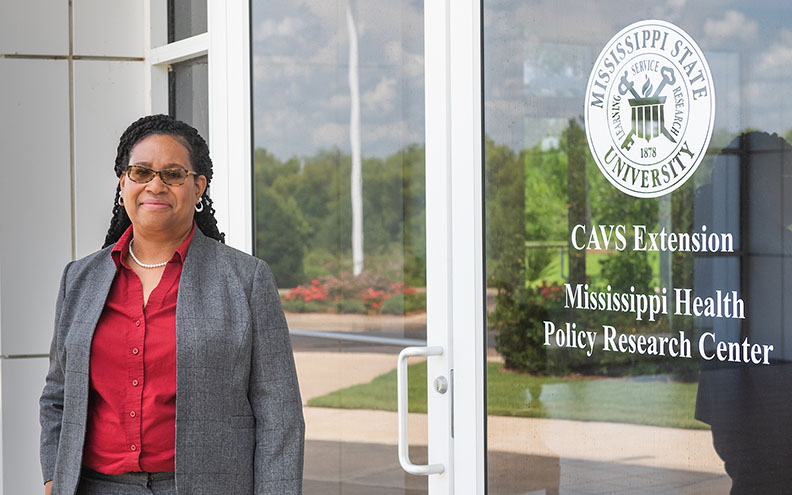 McCall appointed Director of MSU CAVS Extension
Contact: James Carskadon
TOWNSHIP, Mississippi — Tonya G. McCall now runs a center at Mississippi State University that supports the state's manufacturing industry.
McCall began his role as director of the Center for Advanced Vehicular Systems Extension at MSU following the retirement of former director Glenn Dennis at the end of June. McCall brings 25 years of combined engineering experience in the aerospace, plant construction, appliance and automotive industries. She previously served as Associate Director of CAVS Extension, which has created an economic impact of $ 6.2 billion in Mississippi since 2006.
"Tonya is well prepared to lead the excellent team at CAVS Extension as the center continues to have a substantial impact on the Mississippi manufacturing sector," said Julie Jordan, MSU vice president of research and economic development. . "His expertise and managerial skills will be an important asset as manufacturers navigate the many challenges and opportunities that accompany advances in industrial technology.
"I would also like to thank Glenn Dennis for his many enduring contributions to CAVS Extension during his tenure, and wish him a happy retirement."
McCall has held various positions at CAVS Extension since 2015 as she led technical design projects, taught professional development courses, led research teams and managed applied research projects.
"I am truly honored and excited for the opportunity to lead the future efforts of the MSU CAVS Extension Center," said McCall. "Our organization provides a vital service to the manufacturing and healthcare industries as we work to help them improve and grow their businesses. I look forward to continuing to orient our services in a direction that aligns with the ever-changing needs of our industrial communities and to work with our industry and academic partners to introduce emerging technologies to address the complexities of our manufacturing systems. .
Prior to joining MSU, McCall worked in the private sector for companies such as Nissan North America and Viking Range Corporation. She graduated twice from Louisiana Tech University, where she obtained a bachelor's and master's degree in mechanical engineering. She is currently pursuing a PhD in Industrial and Systems Engineering from MSU.
Canton-based CAVS Extension serves as the outreach arm of the CAVS Research Center located on MSU's Starkville campus. CAVS Extension helps meet the needs of Mississippi manufacturers by providing technical expertise, industry-focused professional development, and on-site project support in the areas of product and process improvement. Data from the US Department of Commerce shows the center has supported the creation or maintenance of more than 6,000 jobs.
MSU is Mississippi's premier university, available online at www.msstate.edu.