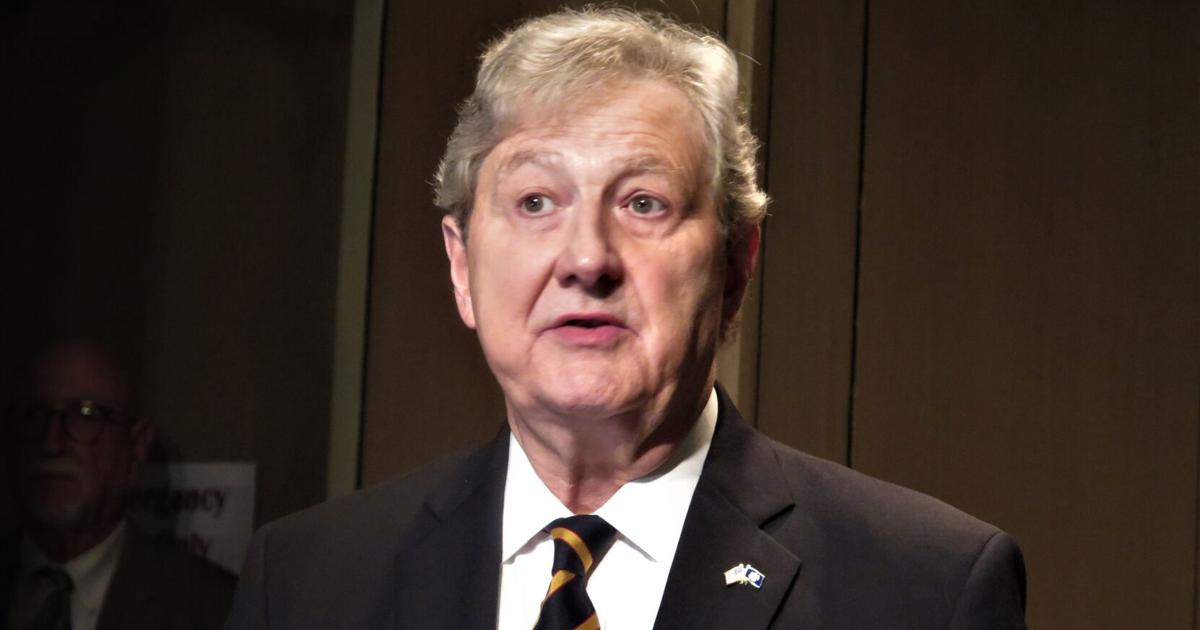 John Kennedy votes against the computer chip bill. His Democratic rivals would have voted yes | Elections
Calling it "a Big Tech subsidy," U.S. Senator John N. Kennedy voted against a $290 billion bill that won bipartisan approval last week to subsidize manufacturing by tech companies and increase scientific research expenditure.
"These are amazing American companies that Congress just helped," Kennedy said in an interview. "But they are very profitable and the supply of chips is increasing now. What concerns me is the amount of money. For that amount, we could have doubled the R&D tax credit for every company in America.
Kennedy, a Republican from Madisonville, is running for re-election this year, and his top three Democratic opponents have all said they support the bill, which aims to counter the growth of China's high-tech industry by subsidizing production in the United States.
"The CHIPS Act gave Senator Kennedy the opportunity to side with China or the American people on national security, jobs, and the skyrocketing cost of necessities like the family car. Kennedy chose China," Gary Chambers Jr., a social justice activist from Baton Rouge, said in a statement. "My opponent has said NO to this bipartisan investment in domestic chip manufacturing that will reduce the cost of goods for hard-working Americans, create thousands of manufacturing jobs here in the United States, and strengthen America's position in as a leader in technological progress. This is no surprise."
Kennedy replied, "I heard the argument about the Chinese threat. I understand. People say it's an investment, not an expense. But I fear that we have entered a period of stagflation. We need to freeze our spending on what is in the budget and spend extra money just on defence, for obvious reasons.
The Senate passed the CHIPS Act with 17 of 50 Republicans voting in favour, including Sen. Bill Cassidy.
"Senator Kennedy talks a lot, but he does nothing," said Luke Mixon, a former Navy fighter pilot who now lives in Baton Rouge and flies for Delta Air Lines. "He had the opportunity to cut costs for Louisiana families, create good American jobs, reduce our dependence on foreign countries, and strengthen our national security. But again, he chose party politics over the good of our state and our nation. I would have proudly joined Senator Cassidy in voting to pass the CHIPS Act.
Syrita Steib, who oversees a New Orleans-based nonprofit that aims to help inmates after their release, also criticized Kennedy.
"Why does Senator Kennedy continue to vote against legislation that would immediately strengthen our economy and our state and national supply chain?" she asked in a statement. "The CHIPS Act would bring semiconductor production and spur research and development to the United States and help alleviate some of the shortages we are currently experiencing in our supply chain."