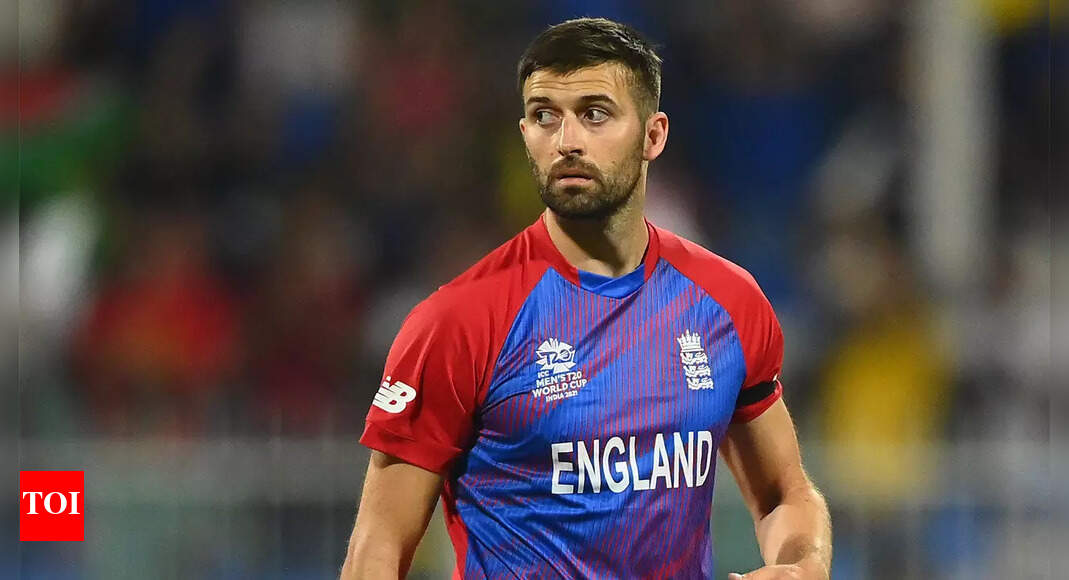 IPL contract seems unreal as a video game, says Mark Wood | Cricket News
LONDON: Delighted to find takers at the IPL auction, England pacemaker Mark Wood said receiving a contract was similar to playing a computer game like 'Football Manager' – 'almost not real'.
Wood was bought by new franchise Lucknow Super Giants for Rs 7.50 crore on the first day of the IPL auction last week.
"As soon as the final amount was confirmed, Sarah asked what it was in pounds – maybe I should freeze all our accounts so it doesn't go away," Wood told 'The Guardian'.
"But we're thrilled. It's a weird experience. It feels like a video game – almost not real, like transfers on Football Manager – but it's also very real when you're signed," he added. .
The 32-year-old, who pulled out of last year's auction to spend more time with his family, recalled the scene at his home during the auction.
"We were about to leave for the weekend for a wedding anniversary which I missed in Australia, but the IPL auctioneer, who fell ill on stage, interrupted everything and delayed us," said said Wood.
Auctioneer Hugh Edmeades had collapsed in the auction room on the first day due to low blood pressure.
"Harry was supposed to be sleeping in the car, but he fell asleep on the sofa before my name came up. I remember Sarah shouting – but also whispering – 'Come back here now', as I was putting the dishes in the sink.
"After a quiet start to bidding, all of a sudden it accelerated and the numbers went up," he said.
Veteran playmakers James Anderson and Stuart Broad have been dropped from the England side for a three-Test series against the West Indies next month and Wood said he was "shocked" to hear of the duo's omission.
"I didn't see it coming at all. It will be weird that these two are not on tour; a first for me. Even when injured, they normally remain in the party.
"But I know they'll be there by text if I need advice. And if they see something, they would also send a message. They are England fans, I know they have been there for a long time but they still want England to win and I am 100 per cent sure they will be back," he added.
He also spoke about the departure of former head coach Chris Silverwood from the team following the team's embarrassing loss in the Ashes series.
"It's sad. Spoons has been so supportive of me. I've come in leaps and bounds since he came on board as a bowling coach [in 2018].
"He always made my job fun and never pressured me. You never want anyone to lose their job and it's so hard as a player when management blames you for your failures," said Wood.